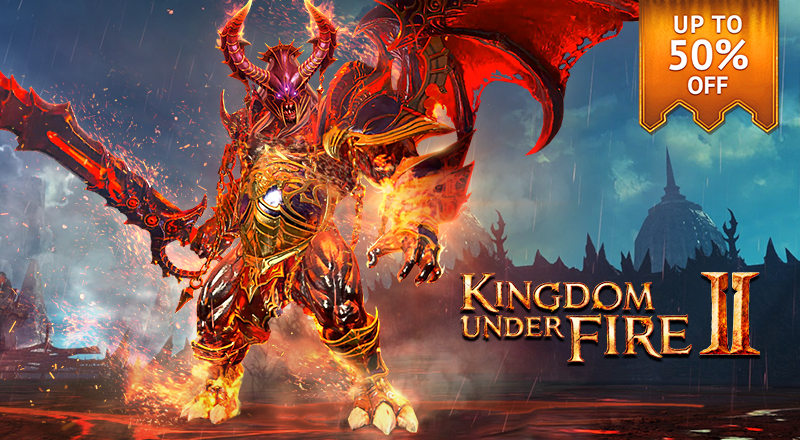 For a short time only, Kingdom Under Fire 2 is available at an unbeatable price!
In our massive Summer Sale on Steam you can take advantage of a whopping 50% discount, with all three fantastic editions on offer!
Visit Steam and pick up your preferred version at an amazing price:
* Hero Edition – 50%
* Emperor Edition – 50%
* War God Edition – 50%
See you on the battlefield!
The KUF2 Team